Open House- The Real Estate And Mortgage Show: November 23, 2019
Date Posted: November 25, 2019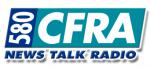 Appraisals during day light savings time can be challenging as appraisers need to have daylight access to the outside of the property in order to asses and photographer the building. If an appraisal comes in below the purchase price, the buyer is responsible to come up with the difference between the lower or the purchase price or appraised value.
If you are purchasing a property and waive your conditions before a required appraisal is completed keep that risk in mind A good Mortgage Broker and Real Estate Agent can help explain and try to mitigate this risk while in negotiations.
There are just a little over 3,000 listings in Ottawa's real estate market while sales are up 15%. After a great session with the default insurer this past week some inspiring homeownership stats were revealed about Canadians. In Canada, over 70% of the eligible population are homeowners which highlights the importance we put on the value of real estate. The Ottawa market has been dubbed the "sweetheart" of Canadian real estate markets based on job stability and manageable home prices.
Breaking your mortgage mid-term can be an expensive endeavor especially big bank mortgages. It is important to understand when signing for a new mortgage how much you can repay without penalty to help bring down the balance of your mortgage but also how they calculate a mortgage penalties.
To listen to the full podcast from CFRA click here.
For more trusted information contact your Mortgage Broker today.