Open House- The Real Estate And Mortgage Show: January 4, 2020
Date Posted: January 6, 2020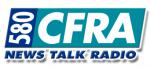 With Ottawa's sellers' real estate market continuing into 2020, it would be best to find a home to buy before selling your home. When bridge financing is required, you will need to have a firm sale on your existing home with all conditions waived or satisfied. Avoiding bridge financing by closing your old and new homes on the same day can be extremely stressful and potential issues may crop up preventing a closing for taking place.
Anisa Lancione, Dealing Representative and Chief Compliance Office from Advanced Capital Corp (www.advancedmic.com) joins the conversation to discuss investing registered funds, including locked-in plans, RESPs, and RDSPs, in local Ottawa real estate. The 2020 limits have been released for RRSP and TFSA contributions. The maximum for RRSPs is now $27, 230 and TFSA limit is $6,000 for a lifetime maximum of $69,500. These funds are eligible for investment with Advanced Mortgage Investment Corp. Visit their website here: https://advancedmortgageinvestmentcorp.ca/
Real estate listings in Ottawa continue to drop with only 1,656 with 200 of those condos so it's a great time to get your home listed for sale and on the market. Expectations for the spring market is another sellers' market with low inventory levels.
Catch the full episode from CFRA here.
For more information and trusted mortgage advice, contact your Mortgage Broker today.
Looking for more information on investing with Advanced Mortgage Investment Corp., click here.