January Resales Lose Momentum- OREB
Date Posted: February 6, 2020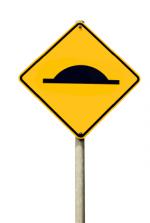 According to the latest data released by the Ottawa Real Estate Board (OREB), residential property sales decreased 4.5% from 817 in January 2019 to 780 last month. Residential sales decreases by 8.4% from the same time last year with 558 properties sold, whereas condo sales remained positive with 222 properties sold, an increase of 6.7%.
"2020 is off to a slower start as the shortage of inventory is now impacting market momentum," states Ottawa Real Estate Board's President Deborah Burgoyne. "Although we have higher sales than the five-year average, due to increased condo sales, the persistent supply challenges seem to have finally caught up with us. Furthermore, the number of new listings that came on the market in January (1,082) is well below the average (1,651)."
"We don't expect this trajectory to change anytime in the foreseeable future," Burgoyne acknowledges. "The supply chain needs to be buffered at all points along the continuum from first-time and move-up buyers, to downsizing boomers as well as renters. They are all interconnected links in the housing chain."
Sale prices have shown an increase in both property classes. Residential sale prices saw an increase of 19.3% from January 2019 to $516,229 while the condo market saw the average sale price increase by 19.1% to $337,077. Month over month increases from December 2019 to January 2020 were significantly smaller in both the residential class and the condo markets with increases of 3.2% and 8.8% respectively.
"The fact is Ottawa's market has always been steadily increasing at a reasonable pace and is sustainable. If buyers are waiting for prices to decline, based on historical trends, it's not likely," Burgoyne cautions. "Although supply may pick up eventually—if you need to get into the market, don't wait. It's a challenging market for everyone. Hire a trusted professional to ensure you are protected and well informed in your home buying or selling transaction."
To read the full release from the Ottawa Real Estate Board, click here.
Looking to get into the housing market? Contact your Mortgage Broker today for more information.