How the Government Hopes to Change the Purchasing Process
Date Posted: November 1, 2021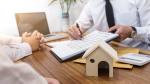 With the election just passing, the re-elected Liberal government pledged to address the dilemma of the housing market and first-time home buyers. Among the Liberal party's proposal for the Home Buyers Bill of Rights is an assurance that the process of purchasing a home is "fair, open and transparent". Included in the protection measures would be a bill to introduce that it is a legal right for a home inspection in order to provide buyers peace of mind. The proposal would also ban blind bidding, obligate lenders to offer deferrals for up to six months after a major job loss and require mortgage lenders to act in the client's best interest to keep fully apprised of the range of choices at their disposal during the mortgage process.
On the subject of financing conditions, Frank Napolitano – a managing partner and mortgage agent at the Mortgage Brokers Ottawa brokerage – told Canadian Mortgage Professionals that it was essential for brokers to ensure their client was fully aware of the risk they were potentially incurring by deciding to waive a stage of the purchasing process.
"I'm advising clients to tread very carefully," he said. "From a financing standpoint, if we do our job properly, then we should be able to give them some peace of mind knowing that their financing will be intact based on collecting documentation up front.
To read more regarding the proposal and more of the interview with Frank Napolitano; click here.
To learn more, reach out to a Mortgage Broker today.