Renewing Your Mortgage
Date Posted: August 8, 2021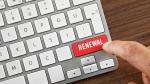 When you first sign for a mortgage, your contract is in effect for a specific period. This is called a mortgage term and it can range from a few months to five years.
Coming to the period of your renewal, the lender must provide you with renewal statements at least 21 days prior to the end of your term. The lender also must notify you 21 days prior to your renewal date if they are planning to not renew the mortgage. The renewal statement must include the following:
The balance or remaining principal at the renewal date

The interest rate

The payment frequency

The term

Any changes or fees that apply
When your mortgage term comes to an end, you must pay the amount in full or renew it. At this time, it is a good idea to review your mortgage needs and make sure you have the right product for you. Things to consider at this time include:
If your budget allows you to increase your mortgage payments in order to pay off your mortgage sooner

If you are satisfied with the services offered by your current lender

If you want to consolidate other debts that have higher interest rates and increase the amount of your mortgage
For more information on renewing your mortgage, reach out to a Mortgage Broker today!
For the full article from the Government of Canada; click here.