Open House- The Real Estate And Mortgage Show: November 2, 2019
Date Posted: November 5, 2019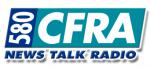 The time change brings on challenges for home showings and inspections. It would be best to try and schedule both during day light hours to be able to see all aspects of the home.
With bond market rates as low as they, it seems unlikely that there is room for additional decreases. When prime rates increase, the banks seem to be very quick to add the extra 25 points to their prime rates but when rates decrease, it seems they are only willing to reduce price by 15 points which says something about the big bank systems.
When it comes to purchasing an investment property in this market, rents are still making this venture an affordable one making the investment cashflow positive. The condo market has really made a rebound this year and is a great investment for downsizers and those looking to transition from condo to a large family home, potentially keeping the property as a rental.
To listen to the full podcast, click here.
For more information, contact your Mortgage Broker today.