No Change for Bank of Canada Overnight Rate
Date Posted: October 30, 2019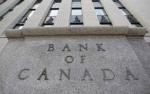 The Bank of Canada has just announced that it will once again maintain the overnight interest rate at 1.75% which was set back in October 2018.
"Ongoing trade conflicts and uncertainty are restraining business investment, trade, and global growth. A growing number of countries have responded with monetary and other policy measures to support their economies. Still, global growth is expected to slow to around 3 percent this year before edging up over the next two years. Canada has not been immune to these developments," the central bank reports.
"Commodity prices have fallen amid concerns about global demand. Despite this, the Canada-US exchange rate is still near its July level, and the Canadian dollar has strengthened against other currencies."
To read the full release from the Bank of Canada, click here.
Contact your Mortgage Broker today if you have questions about interest rates.