Canadian home sales hold steady in October- CREA
Date Posted: November 20, 2019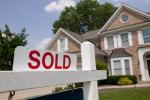 According to new data released by the Canadian Real Estate Association (CREA), following over 6 months of steady increases, October home sales continued to remain steady. Actual activity rose 12.9% year-over-year. The number of transactions also increased in nearly 80% of all local markets including the largest urban markets.
"Steady national activity in October hides how the mortgage stress-test remains a drag on many local housing markets where the balance between supply and demand favours homebuyers in purchase negotiations," said Jason Stephen, president of CREA. "That said, all real estate is local, so market balance varies depending on location, housing type, and price segment. Nobody knows that better than a professional REALTOR®, your best source for information and guidance when negotiating the sale or purchase of a home," said Stephen.
"It's a full-blown buyer's market or on the cusp of one in a number of housing markets across the Prairies and in Newfoundland," said Gregory Klump, CREA's Chief Economist. "Homebuyers there have the upper hand in purchase negotiations and the mortgage stress-test has contributed to that by reducing the number of competing buyers who can qualify for mortgage financing while market conditions are in their favour."
Home prices compared to a year ago shows increases in the eastern provinces and decreases westward. Not seasonally adjusted housing price index was up 1.8% year-over-year which represents the biggest year-over-year gain since November 2018. Price growth remains uninterrupted in Ottawa with a benchmark house price of $436,300. The average home price for October 2019 across Canada was around $525,000 which is skewed by the GTA and GVA. Removing those markets lowers the national average home price to $400,000.
To read the full report from the CREA, visit their website here.
Contact your Mortgage Broker today for more information.