Canadian Home Sales edge higher in March- CREA
Date Posted: April 15, 2019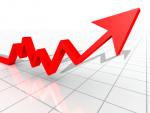 Following a sharp decline in February, Canadian home sales edged up 0.9% month-over-month in March according the monthly report from The Canadian Real Estate Association (CREA).
Sales activity rose in Canada's larger cities, including Ottawa, whereas it declined in areas such as Vancouver and Quebec City.
"It will be some time before policy measures announced in the recent Federal Budget designed to help first-time homebuyers take effect," said Jason Stephen, CREA's President. "In the meantime, many prospective homebuyers remain sidelined by the mortgage stress-test to varying degrees depending on where they are looking to buy. All real estate is local, and REALTORS® remain your best source for information about sales and listings where you live or might like to in the future," added Stephen.
Although the number of newly listed home increased across Canada by 2.1%, there was a decline in new listing in the Ottawa market. Home prices did see an increase of 7.6% year-over-year in Ottawa, primarily led by a 10.4% increase in the townhouse/row house segment. The national average price, excluding the greater Vancouver and GTA markets, is just under $383,000 which is lower than the average Ottawa home price of $405,500.
To read the full National Statistics report from CREA click here.