Canadian home prices expected to rise in 2022
Date Posted: December 21, 2021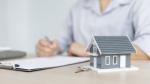 Home prices in Canada are expected to rise by 10.5% in 2022 with major cities expected to see the largest increases.
In 2021, housing prices jumped by 21.4%. With the continuing low inventory, prices will continue to rise. While some believe that housing is now overvalued, signals point to a level of demand that will continue to outpace inventory, keeping prices rising on a steep upward trajectory," Royal LePage president and CEO Phil Soper said in a statement. "That said, I do expect to see price appreciation ease from the unhealthy levels that we have­­­ been grappling with over the last 18 months." The biggest changes are expected to be in Toronto, Vancouver and Halifax. "In Canada, aggregate price predictions show homes will be the most expensive in Greater Vancouver ($1,375,700), Greater Toronto ($1,256,500) and Ottawa ($806,600), while the lowest prices are expected to be found in Winnipeg ($372,100), Regina ($376,300) and Edmonton ($429,000)."
To read the full CTV News article, click here.
To learn more, reach out to a Mortgage Broker today.