Bank of Canada maintains key interest rate
Date Posted: March 6, 2019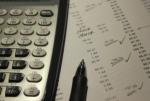 Announced this morning, the Bank of Canada has opted to maintain the overnight interest rate at 1.75%.
Read the official statement from the Bank of Canada here.
"Recent data suggest that the slowdown in the global economy has been more pronounced and widespread than the Bank had forecast in its January Monetary Policy Report (MPR). While the sources of moderation appear to be multiple, trade tensions and uncertainty are weighing heavily on confidence and economic activity. It is difficult to disentangle these confidence effects from other adverse factors, but it is clear that global economic prospects would be buoyed by the resolution of trade conflicts."
Given the drop in oil prices last year, the Bank anticipated a slowdown in late 2018 and into 2019. With uncertainty in regard to household spending, oil markets and trade policies, the Governing Council warrants an interest rate below it's neutral range.
To read more from the Financial Post article click here.