Bank of Canada holds interest rate at 1.75%
Date Posted: January 9, 2019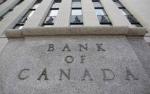 In an announcement made today, the Bank of Canada has maintained its key interest rate at 1.75%. This rate impacts the bank prime lending rates on which variable rate loans are calculated.
The 25% decline in oil prices has had a significant impact on the economy and the Bank has downgraded its forecast for economic growth to 1.7%, as opposed to 2.4% three months ago.
Despite the slowdown in economic growth, the Bank has stated that further increases to the target rate can be expected. "The policy interest rate will need to rise over time into a neutral range to achieve the inflation target," the bank said.
"Meanwhile, consumption spending and housing investment have been weaker than expected as housing markets adjust to municipal and provincial measures, changes to mortgage guidelines, and higher interest rates. Household spending will be dampened further by slow growth in oil-producing provinces. The Bank will continue to monitor these adjustments.", according to the release.
The next scheduled announcement for the overnight rate will take place on March 6th, 2019 with a full update from the Bank of Canada set to be released on April 24, 2019.
To read the full statement, click here.