Bank of Canada Continues To Maintain Rate At 1.75%
Date Posted: May 29, 2019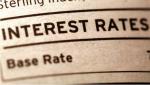 Bank of Canada maintains overnight rate at 1.75%, marking the 5th consecutive announcement that has left the rate unchanged.
In the announcement made today, the central bank noted that the economic slowdown experienced at the end of 2018 and into the beginning of 2019 may already be easing. Although the economy is starting to see a positive shift within Canada, global trade tensions continue to be of concern moving forward.
"Once again, the bank made no mention of trying to get its key rate back to "neutral" – the point where interest rates neither spur economic growth, nor slow it down.
Many economists now expect the central bank to hold off on raising rates for the rest of the year, barring a dramatic improvement in economic conditions.
The tone of the latest statement was mostly upbeat, with the exception of its note of caution about how rising protectionism is weighing on Canadian and global growth.
The bank said there is "accumulating evidence" of an economic pick-up in the second quarter. It cited a long list of positive signs, including the "beginning" of a recovery in the oil sector, a "more stable" national housing market, continued strong job growth, a pick-up in consumer spending, higher exports and a firming in business investment."
More from the Globe and Mail article here.
To read the full announcements from the Bank of Canada, click here.
Looking for more information on how this may impact you? Contact your Mortgage Broker today.